MINOR RUBBER CO. INC.
Contact Info
Phone: 973-338-6800
Fax: 973-893-1399
Street Address
49 Ackerman St.
Bloomfield, NJ 07003
Company Details
# of Employees: 45
Year Founded: 1914
45000 Sq. Ft.
Certification(s): MIL-I-45208A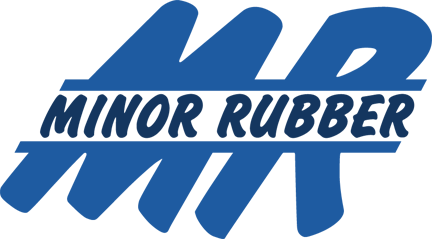 Service Categories
Extrusions - Rubber
Gaskets, Seals, Washers & O-rings
Grommets
Rubber - Compression Molding
Rubber - Injection Molding
Rubber - Polyurethane Molding
Rubber - Transfer Molding
Rubber Molding
Rubber To Metal Bonding
Silicone / Rubber - Liquid Injection Molding
About Us
Custom molders, extruders and dip molders of rubber products. Also extensive line of standard catalog items, such as grommets, bumpers, extruded profiles, isolators, bellows, etc. Most items are searchable online at www.minorrubber.com.
See Our Videos
Learn More