MODOR PLASTICS
Contact Info
Phone: 931-796-0039
Fax: 931-796-3956
Street Address
245 Forrest Ave.
Hohenwald, TN 38462
Company Details
Year Founded: 1969
30000 Sq. Ft.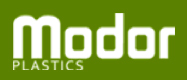 Service Categories
Plastic Cabinets and Enclosures
Plastics - CNC Machining
Plastics - Compression/Transfer Molding
Plastics - Injection Molding
Plastics - Thermoset Molding
Powder Coating
Prototypes - Plastic
Screen Printing
About Us
A Veteran Owned, American Corporation. We are a plastic molding company specializing in injection, thermoset, compression and designing custom enclosures.  With more than 50 years in the custom molding industry, and over 30,000 square feet in our manufacturing space, our tradition of concept-to-completion continues.  We deliver the highest quality UL, CSA and ISO 9001 certified plastic components for a wide range of OEM industries.
Learn More