A.E. MACHINE WORKS INC.
Contact Info
Phone: 281-970-2020
Fax: 281-970-2057
Street Address
14602 Cypress N. Houston
Cypress, TX 77429
Company Details
# of Employees: 25
Year Founded: 1966
40000 Sq. Ft.
Certification(s): ISO 9001:2015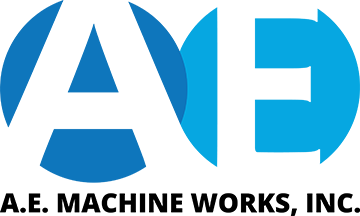 Service Categories
Assemblies - Turnkey
Machining - CNC Milling & Turning
Machining - Exotic Materials
Machining - Multi Axis
Machining - Precision CNC
Machining - Production
About Us
We are a growing, forward-thinking, competitive, flexible, precision production facility located just outside Houston, Texas. We were founded in a garage in 1966 and continue to grow year over year. We are a center of excellence for precision and contract machining in the aerospace, oil and gas, nuclear, and industrial industries.
Learn More