HADLAND TECHNOLOGIES INC.
Contact Info
Phone: 978-835-9547
Fax: 408-380-4152
Street Address
11 Columbia Dr. Unit 5
Amherst, NH 03031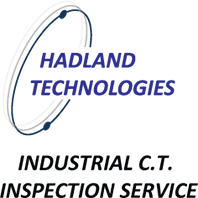 Service Categories
Inspection Services
Measurement & Inspection
Testing - Non-Destructive
About Us
High-quality, cost-effective 3-D inspection services using X-ray
computed tomography for use in research & development,
manufacturing, failure analysis, and academia. X-ray CT is a
nondestructive technique useful for material segmentation,
porosity/inclusion analysis, geometric measurement, fiber composite
analysis, and defect detection.
Learn More