TBR ELECTRONICS
Contact Info
Phone: 630-378-3500
Fax: 630-378-3519
Street Address
1220 W. Lakeview Ct.
Romeoville, IL 60446
Company Details
# of Employees: 24
Year Founded: 1990
10000 Sq. Ft.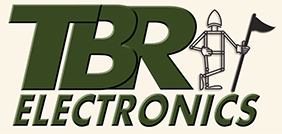 Service Categories
Assemblies - Electronic
Assemblies - Printed Circuit Boards (PCB)
Electronics - New Product Development
Engineering & Technical Services
Prototypes - Electronic
Surface Mount Technology - Assembly
About Us
Full service electronics engineering & PCB assembly. Specializing in ultra-low power embedded system development, embedded WiFi, Linux, ARM, SQL database design and Visual Studio. NET development. Turnkey PCB assembly for fast prototype & productions quantities.