UNITED WESTERN ENTERPRISES INC.
Contact Info
Phone: 800-964-6461
Fax: 805-389-1167
Street Address
850 Flynn Rd.
Camarillo, CA 93012
Company Details
# of Employees: 56
Year Founded: 1969
21000 Sq. Ft.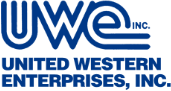 Service Categories
Assemblies - Cable
Chemical Milling
Photochemical Etching & Machining
Shielding - EMI/RFI
Springs - Flat
About Us
Photochemical etching of thin metal parts to custom specifications from aluminum, copper, beryllium copper, nickel, nickel alloys & stainless-steel alloys in thickness ranging from 0.0003" to 0.063".  Secondary operations: in-house forming, laser welding & mechanical soldering.  Etching applications are shims, shielding, flat springs, lead frames, fine screens & other parts originating from thin metal alloys.
Learn More